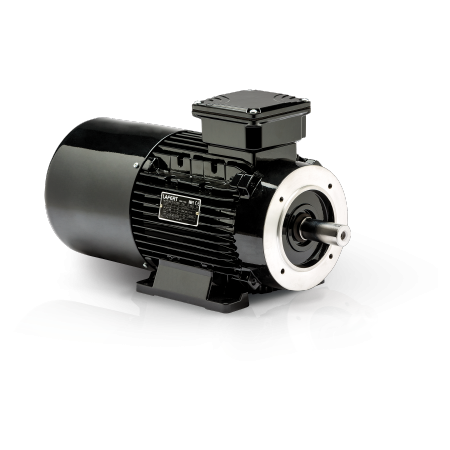 Brake Motors
EXTENSIVE CONFIGURATION OPTIONS MATCH MOTORS TO APPLICATIONS

The harsher the working environment the greater the demand on engineering standards, and non-standard then becomes the norm. Custom-design and engineering fulfil this need to give the reliability and performance demanded. The Lafert Brake Motor series is engineered according to the client's specification. Total control over all aspects of production permits multiple design options including flanges, shafts, brakes plus optimum resistance to external agents and offshore environments for paints, seals, and magnet surfaces.

The result is a range of AC motors with DC and AC brake, produced entirely in-house which incorporates Lafert's own technical solutions for achieving robustness and performance, combined with the option for application-specific customization.